I really want to be as prepared as I can be when I get o Singapore...So I have been searching for travel tips every time I don't get caught up with my Fan Fic Reading...Here is some of the tips I got...
Do:
a. Pack for very hot, very humid weather. That is, wear light woven cottons and open toed shoes. However, do bring a sweater and one pair of long trousers in case you are going into an indoor area with very cold air-con (eg, movie theaters, restaurants)
b. Bring a camera.
c. Bring sunscreen
d. Bring a small umbrella (but you can buy one off the street if you don't want to carry one).
hahaha...It's really a must...
e. Bring $$$, rather than stuff
f. Travel light you can get anything you want there.
g. Go to the Bugis Market at night it's awesome and cheap t-shirts among other things.
h. Do not take a taxi from the Airport, the subway is right downstairs and costs about $1.50 to the city.
Don'ts:
f. Don't expect an exotic destination. This is Asia-lite. It's very Western, but still has some Asian flair.
g. Don't bring tobacco. You'll get fined.
h. Don't bring drugs. Never, ever ever ever ever do this.
waahhh...scary...
i. Don't bring CDs. Technically, you're supposed to pay a "viewing fee" with you. I can't imagine that you would bring them here, but just don't do it.
So NO 5JIB VER. A allowed
j. Try to go cheap. Take a taxi everywhere. You'll find tourists arguing on the Street, occassionally because they're hot, sweaty and miserable. Taxis are cheap, so just spend the money. A taxi from the airport should cost about S$35 (tips not necessary here, except 10% service charge on food). Around town, they're going to only going to cost you S$6-15 to go pretty much anywhere.
k. Don't go to the
Singapore Flyer
. Slow, boring and expensive. Rather, go to New Asia Bar at the top of the Swissotel at Raffles City. Get great view and can have a cocktail, too!
but since we are not the party people type so the Singapore Flyer will do...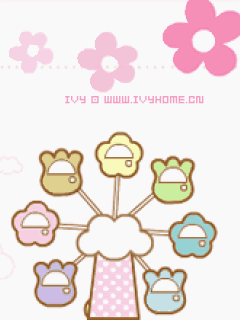 l. Shop. If you're from the US, this will seem expensive. If you're from anywhere else, there's very good selection. Orchard Road is a good start.
m. don't chew gum! be attentive to signs such as the jaywalking signs :)
n. don't be stingy